Die Autolackierung ist immer eine sehr wichtige Entscheidung. Hier zwei ganz kreative Beispiele.
Die Fahrer hatten sich entweder nicht ganz entscheiden können, welches Fahrzeug sie wirklich fahren möchten, oder sie wollten ein Schnäppchen schlagen und gleich zwei Fahrzeuge gleichzeitig fahren.
Ganz egal was der wirkliche Bewegunggrund war – die Idee ist einfach super.
Carfinishing is always a very important decision. Here are two very creative ones.
Maybe the drivers can't decide which car the wonna drive or they would like to drive two in one.
Anyway, the idea is really great.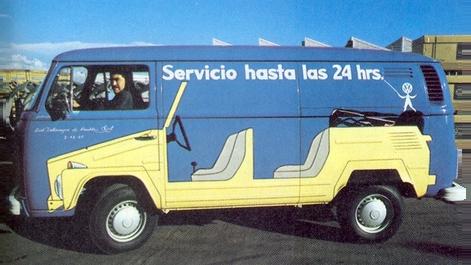 © Copyright, found on: Paperblog
http://www.soosoo.at/wp-content/uploads/2016/06/SooSoo_logo_white_rgb-03-300x229.png
0
0
http://www.soosoo.at/wp-content/uploads/2016/06/SooSoo_logo_white_rgb-03-300x229.png
2011-03-07 11:52:26
2011-12-30 10:51:18
Kreative Lackierung